11 October 2019
Toyota's Good for Footy Raffle Raises Nearly $400K for Grassroots AFL Clubs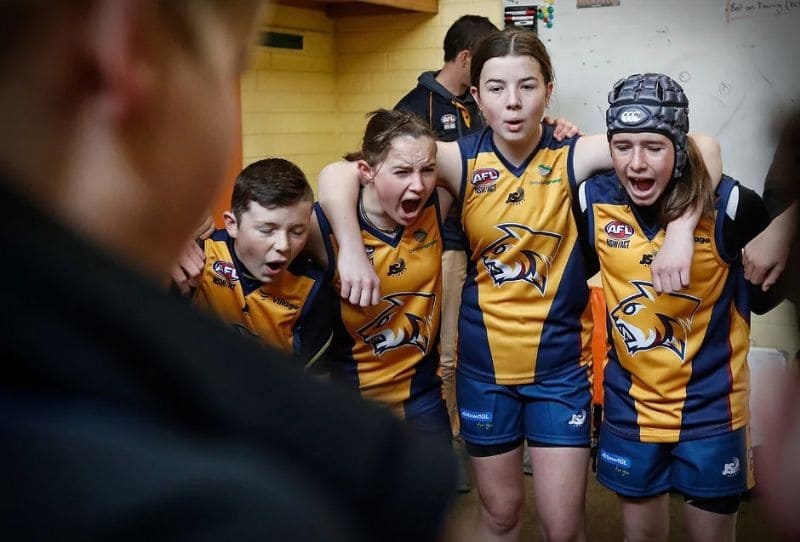 Grassroots AFL clubs around Australia are set to give their local communities a boost after raising almost $400,000 through the latest Toyota Good for Footy raffle.

This year's fundraiser brings the total amount raised through Good for Footy to more than $6.1 million since 2008, with all proceeds going to the clubs that sell the tickets.

Close to 500 clubs will use the funds raised to upgrade facilities, buy new equipment, lower registration fees and create more opportunities for the local community to participate in organised sport.

In addition, 17 lucky fans have shared in Toyota-donated prizes valued up to $150,000, including four new vehicles. Toyota also covers the raffle's administration costs.

The most successful 2019 fundraiser was Macleod Football Club, Victoria, which raised $17,050 by selling 3,410 of the $5 tickets.

This year's fundraising was supplemented by the Toyota Dunkinator with $5,000 going to each of two clubs with strong female development pathways, Mount Gravatt Football Club, Queensland, and Diamond Creek Women's Football Club, Victoria.

The Dunkinator is a fun promotion that enabled sharp-shooting fans to send Toyota ambassadors, AFL players and grassroots club volunteers plunging into a pool of water in front of cheering spectators at the 2019 Footy Festival, held in the lead-up to the Toyota AFL Grand Final.

Mt Gravatt will put its funds towards the purchase of balls, water bottles and other equipment for their six teams as well as well as coaching accreditation courses. Diamond Creek plans include using the money include sourcing players for its 2020 entry in the AFL Masters.

The Good for Footy raffle - a vital part of Toyota's long-term AFL and AFLW sponsorships - is one of the country's biggest grassroots funding initiatives.

Toyota Australia's chief marketing officer Wayne Gabriel said the company was committed to supporting AFL football, from community clubs all the way to the elite competitions.

"Toyota's approach to our major football and cricket sponsorships is to ensure we give back to local communities who are the lifeblood of these great games," Mr Gabriel said.

"The financial support available to local football clubs through the Good for Footy raffle ensures even more Australians can continue to enjoy the game they love."

Earlier this year, Toyota Australia extended its sponsorship of the AFL until at least the end of the 2023 season, which will take one of Australia's most high-profile partnership deals to 20 years.

Toyota is also the official automotive partner of the AFLW competition, which will expand to 14 teams in 2020 with the addition of Gold Coast, Richmond, St Kilda and West Coast.

On top of its football sponsorship, Toyota's involvement in major sport throughout Australia includes its support for Cricket Australia and the Australian Olympic and Paralympic teams.